Description
Geek Vape WENAX U Pod System
Check out the Geek Vape Wenax U Pod System. Featuring a 1000mAh battery, three power output levels, 20W maximum output, and an airflow control switch. Combining elements of luxury and performance, the Wenax U Pod System is the best of both worlds, delivering outstanding flavor and vapor that will satisfy the tongue. Adopting a two-setting airflow control switch, the Geek Vape Wenax U is perfect for MTL or RDL vaping. Operating off a draw-activated firing mechanism, the Wenax U is easy to use and incredibly portable, making this an ideal vaping system for beginners or advanced vapers looking for a reliable back up.
Geek Vape Wenax U Pod System Features:
• Dimensions: 78.2mm by 35.4mm
• Battery Capacity: 1000mAh
• Max Wattage: 20W
• Operation: Draw-Activation
• Pod Capacity: 2mL
• Fill System: Side-Fill – Silicone Stopper
• Magnetic Pod Connection
• Geek Vape U Pod Series
• 2-Gear Adjustable Airflow Switch
• MTL Utility
• 3-Level Output Settings
• Fashion Lanyard Accessible
• 10 sec Cut-off Time Protection
• Tri-Proof Protection
Includes:
• 1 Geek Vape Wenax U Pod System
• 1 0.7ohm Geek Vape U Pod 2mL (16-19W)
• 1 Fashion Lanyard
• 1 USB Type-C Cable
Make sure to properly prime each coils and pods before use.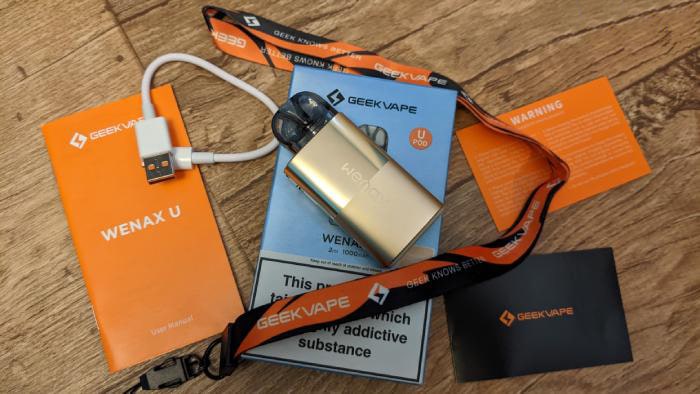 🔗 Si Omar Vape Store | FB Si Omar Vape Store | Instagram Si Omar Vape Store