Description
eXvape Expromizer V4 MTL RTA
eXvape presents the Expromizer V4 Rebuildable Tank Atomizer, a single coil mouth to lung RTA. The Expromizer RTAs build deck features a dual post single terminal build deck and an adjustable airflow slot located at the top of the RTA which siphons air down to the bottom of the build deck. With three finishes the Expromizer will look great on a multitude of mods. For user customization, an added 2ml acrylic tank and a matching drip tip is included in the package.
Going more in depth with the eXvape Expromizer V4 MTL RTA, this rebuildable tank atomizer measures at 23mm in base diameter, accommodating most, if not a high percentage of vape mods in the market. E-liquid enters the Expromizer through a two turn top fill design and can accommodate a maximum of 2ml with the pre-installed straight acrylic tank section and for those that prefer a glass tank a 2ml capacity glass tank is included in the packaging. Airflow enters the RTA through a single adjustable airflow slot located on the upper portion of this atomizer. This airflow control ring measures 14mm by 1.5mm and can be manipulated to adjust 6 individual airflow holes.
Internally, the eXvape Expromizer V4 MTL RTA features the a two post single terminal build deck that features an adjustable juice flow control system. Each terminal measures at 6mm by 4mm and can accommodate a single coil build configuration. As an added feature for ease of use, hooks are available for users to wrap their coils around each post to prevent the coil from shorting. Each corner end of the build deck features a cutout for cotton to snuggly fit in. In the center of the build deck is a single airflow slot (measuring at 2mm in diameter) which directly brings airflow to the coil, delivering amazing flavor on each puff.
All in all the Expromizer MTL RTA by eXvape is an prime example of a well done mouth to lung RTA, a must have for builders and flavor connoisseurs alike.
Product Specifications
23mm Diameter
2ml Tank Capacity

High Capacity Tank Reservoir
Easy Turn Top Fill Design
Two Large Fill Ports

Two Post Build Deck

Single Coil Design

Single Terminal

Top Mounted Philips Screws
6mm by 4mm Each Terminal

Side Wicking Cutouts
PEEK Insulation

Top Style Internal Airflow Slots

Single Adjustable Top Air Slots

14mm by 1.5mm Air Slot
Fully Closable

3mm Wide Bore Acrylic Drip Tip
3mm Wide Bore Black Drip Tip
304 Stainless Steel and Glass Construction
Gold Plated 510 Contact
Product Includes
One eXvape Expromizer V4 MTL RTA
Spare Glass Tank Section
One Black Drip Tip Cap
One 10mm Bore 810 Cobra Drip Tip
One Screwdriver
One O-Ring Kit
M2 Screws
One User Manual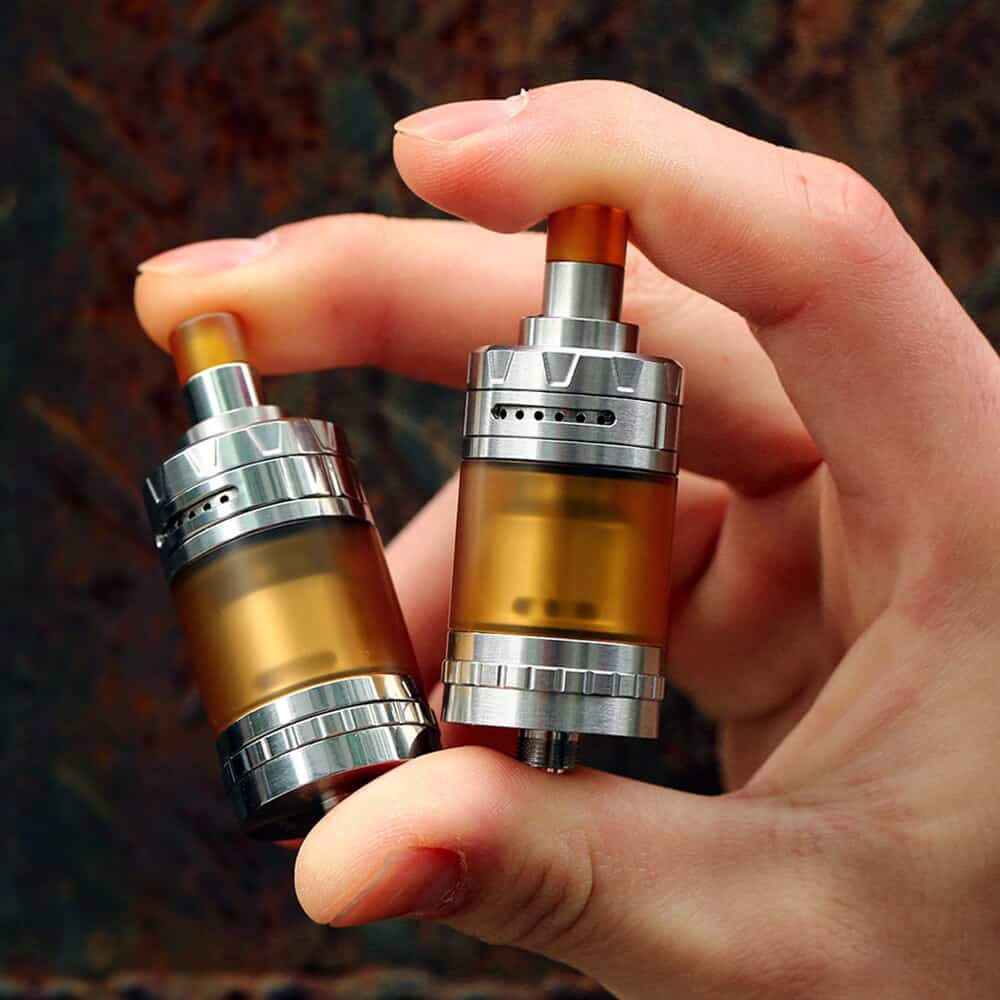 🔗 Si Omar Vape Store | FB Si Omar Vape Store | Instagram Si Omar Vape Store